Editor Profiles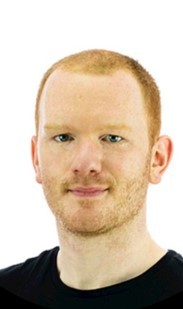 Darren Byrne is an Editor for the BMC Series and has been the Editor of BMC Neurology since July 2019.
Darren did his BA in Psychology at the National University of Ireland, Galway. Following this he did an MA in Criminology and Criminal Justice King's College London. After this he did an MSc in Neuroscience with Psychiatric Genetics at King's College London. He then did a PhD in Neuroscience in the Centre for Developmental Neurobiology, King's College London studying experience-dependent neural plasticity. Darren joined BMC in October 2018 as a locum editor after finishing his PhD and became a manuscript editor in March 2019.
Janelle joined the BMC series as an Assistant Editor in 2017. She earned a Bachelor's in Psychology and a Master's in Neuroscience from the University of Hartford.
Follow